Walmart Application.
How to submit a Walmart Job application online. Apply for a Walmart job as a new employee or change your Walmart career as a current associate.
How to Apply for a Walmart/Sams Club Job.
Are you interested in working at Walmart or Sams Club? You most likely will be required to fill out a Walmart job application, either online, or in-person, or take a career assessment.
You can apply for a Walmart job online by visiting the Careers.Walmart.com website, or you can  apply for Walmart jobs at a Hiring Kiosk in any Walmart store.
Walmart Job Application.
How to apply for a Walmart job online.
To apply for Walmart jobs online, your first option is to go to the Walmart's Hiring Center. You can search for available job offerings here.
Once you have found a job you like the look of, click on it, then click on "Apply". If you are a current associate, log in with your User ID and Password.
If you are prospective employee, you will need to register for a Careers.Walmart.com account.
Register for an Walmart Applicant Account.
If you want to apply for a job, then you need to register for an Walmart Applicant account first.
If you are creating a new account, be prepared with your social security number.
If you are new applicant, hit the back button. At the Careers.Walmart.com  home page, locate the "Login" tab at the top of the page, hover over it, and select "All Other Applicants".
Look at the right site of the page, and find the link saying "Don't have an account yet?".  Click on that, and you will be taken to the account registration page.
Enter a Username, Password and fill out the security questions. Then click on "Continue".
Walmart job applications can be filled in both English and Spanish.
When you apply for a Walmart job, you will have to agree to a background check and a drug screening. You must also accept that any omission of any information will result in your disqualification for any Walmart or Sams Club job.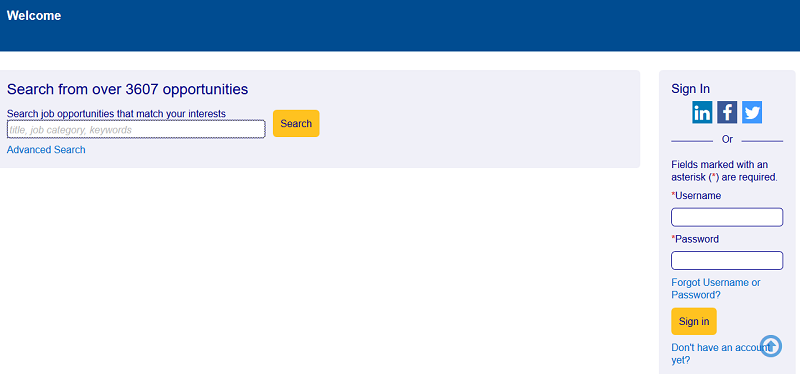 What to expect on the Walmart Job Application.
Your gender or ethnic group is not necessary to fill in. at first.
But you should expect to prove your U.S. citizenship or eligibility to work in the United States.
You will ten have to choose whether you want to work at a Walmart retail store, Sam's Club, or for Walmart distribution/transportation.
Choose  a preferred city,  and select a store or facility.
Enter  your contact information: Your name, address, phone number, and email address.
Enter your scheduling availability.
Provide two references.
Fill out your employment history – employers, dates worked, – up to ten years ago.
Enter your qualifications, special skills or if you are bilingual.