ASDA WalmartOne UK Login.
UK visitors to the Walmartone website (ASDA colleagues/employees) will need to login from a different page than US Walmart Associates.
The UK ASDA Colleagues login page can be found at https://asda.walmartone.com/en/home/.
Note, that this sign in page is has a primarily green background vs the blue backgound colour that is found on the US WalmartOne login page. New UK ASDA employees often make the mistake of navigating the American WalmartOne page.
If you want do go directly to the UK ASDA Walmartone Username/Password login page, then visit this link.
To log in enter your WalmartOne user ID and password.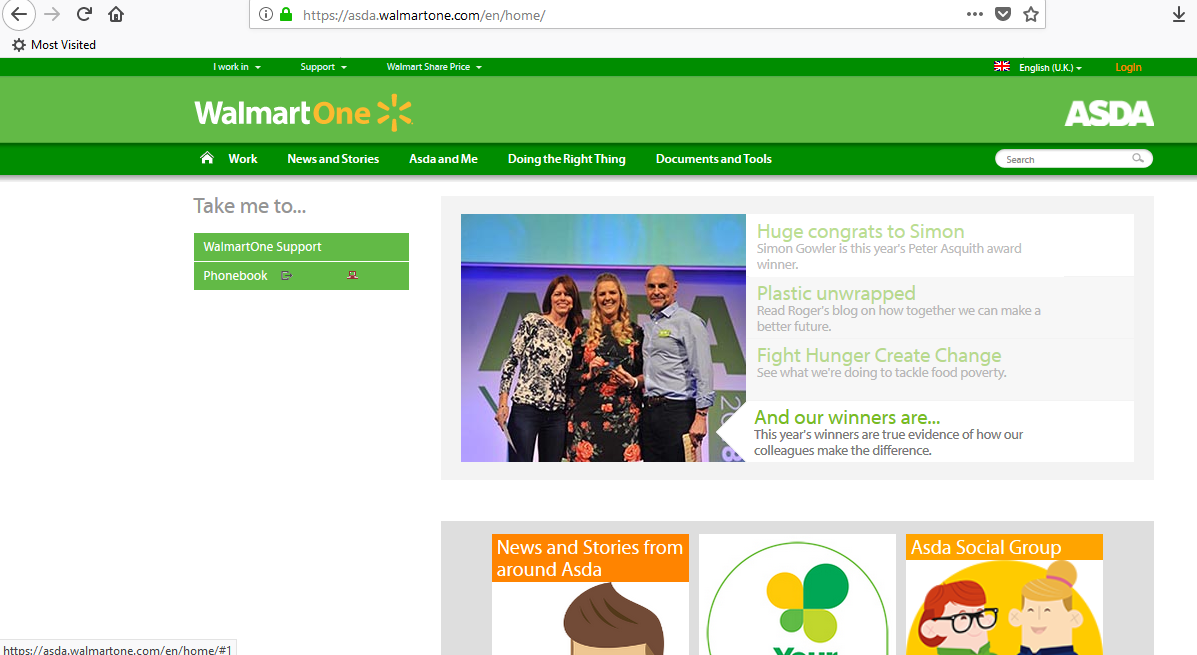 I Forgot my ASDA Walmartone UK User ID.
If you have forgotten your ASDA Colleagues User ID, then visit this link and enter your email address (the email address that you registered with) and fill out the CAPTCHA.
Your ASDA WalmartOne User ID will be emailed to you.
I Forgot my ASDA Walmartone UK Password.
If you have forgotten your ASDA WalmartOne UK Password, then visit this link for password recovery.
You will need to know your WalmartOne User Name to recover your password.
Contact ASDA WalmartOne Support.
Visit the ASDA.WalmartOne.com Support page if you have a question or problem. In the frequently assked questions section, you will find answers for the most common questions regarding the ASDA.Walmartone.com employee platform.
If you have questions about how to obtain your (WalmartOne Identity Number) WIN number, have questions about booking holidays, or if your having problems with the login process, then call the ASDA WalmartOne HR Shared Services on: 0113 2919000.
You will need your WIN number (leading with 222) for WalmartOne enrollment/registration, and not your Walmart Number.
If you are technical login problems, then call the ASDA UK ISD Service Desk on:
Internal: #6123 – Option 2
External: 0113 8261262
You can also ask a question or write a complaint in the comment section below this page.